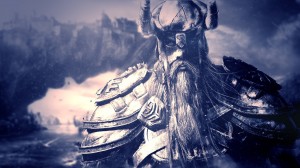 Even though The Elder Scrolls Online doesn't even have a release date for now, that doesn't prevent gamers from getting ready to guide us through the game once it's out. Those who were lucky enough to enter the recently opened beta have already started to write down their experiences, tips and tricks in order to make the best leveling guide available, and it's called Killerguide.
Killerguides leveling guide for Elder Scrolls Online is shaping up to be a really good resource on everything about this exciting game, and despite its name the included quick leveling guide for all factions and races is only a small part of what it has to offer:
Rewarding Quests
This chapter includes information on the most rewarding quests currently in the game which will help you make the most out of your time in Tamriel. This is basically a list of quests along with their walkthroughs which will tell you which quests you definitely must do in TESO in order to get the best rewards.
Quest Walkthroughs
Includes starting locations and maps for every faction and points you in the direction of quest givers and objectives. Saves valuable time by making sure you never run in circles and that your questing and leveling paths are as efficient as possible.
Character Builds
Even though these builds are bound to get changed before the game is released there are already quite a few that simply put work better than others. If you want to maximize your character's damage output one of the main ways to do it is having a proper, optimized build. This chapter will save you significant time by providing developed and proven skill builds made by top players who have nothing better to do with their time than min-max every detail. Includes both PvE and PvE builds for every class.
Skill Rotations
Efficient ability casting maximizes your DPS output in The Elder Scrolls, and you wouldn't believe how many players do it wrong. This chapter in Killerguides Elder Scrolls Online Leveling Guide is all about making sure you maximize your potential damage output by casting spells which scale best with your equipment and skill build.
Alliance Points
Alliance points are gained by participating in Player versus Player combat. Even if you aren't interested in PvP you definitely don't want to skip this guide as spending Alliance Points unlocks additional abilities for your character and further expanding your skill tree. There are easy to understand diagrams included which will help you plan out your builds and show you must-have abilities if you intend to do any PvP battles.
Crafting
Like in every MMORPG crafting makes a huge part of The Elder Scrolls Online experience. This manual includes the best and cost-efficient crafting information, and tells you how you can easily not only maximize professions in the shortest time possible and without unnecessary grinding, but it will also show you how to craft excellent gear for your character to make everything else in the game go smoother.
Gold Making
Just like crafting, gold making is a significant part of any online game, TESO definitely not excluded. This guide includes the best money-making methods and tips which can't be found on the forums. Most players who know them are keeping them for themselves for now to make sure the grinding and farming spots don't get nerfed, so if you want to take advantage of it in time there's only one way. This guide promises to triple your gold income at least!
---
Reading about this strategy guide makes me even more excited about the release of Elder Scrolls Online, because we all know this is going to be a heck of a game and having a quality guide written by expert players to help us all get started is a huge upside. Killerguide isn't officially released yet, but considering the game is still in early beta stages it's no real surprise.
Not many people have access to play it yet, and most of the current information about ESO is subject to change, but I'm sure once the release date gets closer Killerguide will open the doors to their guide to everyone. It's why Killerguide decided to keep their guide accessible for a few people only so far and offer exclusive pre-orders on it for those who are interested in learning top secrets about it. You really shouldn't miss this early exclusive opportunity so head on over to the official Killerguide website where you can be one of the first few people to preorder the guide.