Elsweyr survey report map locations are indicated on the map below.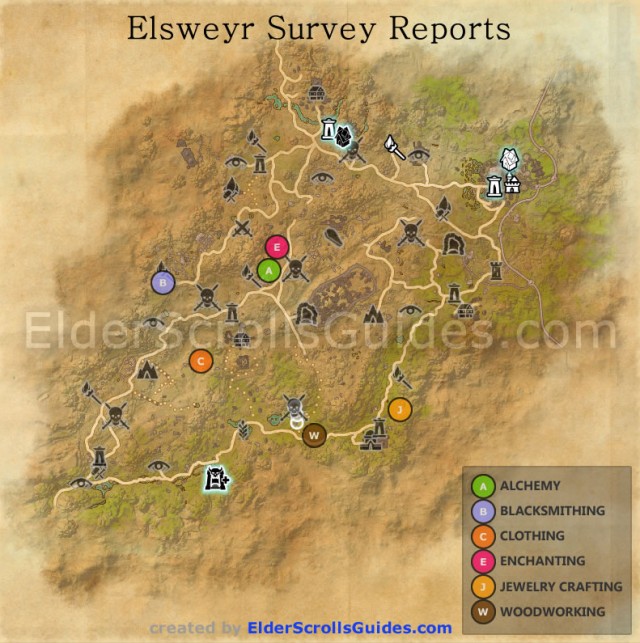 Approximate coordinates:
Alchemy: 42.71×42.12 – Between Enchanting survey location and Desert Wind Cave delve
Blacksmithing: 26.95×44.02 – On the left side of the path leading up to Predator Mesa Delve.
Clothing: 31.61×55.49 – On the right side of a path near the entrance to Dov-Vahl Shrine
Enchanting: 44.10×38.80 – In dragon arena
Jewelry: 61.20×64.30 – North-east of Tenmar Temple
Woodworking: 49.11×67.94
To find out more about crafting writs and survey maps check out our guide here.