Shadowfen is a level 24-31 area for Ebonheart Pact players. Attached below is a map of Shadowfen zone with marked locations of all 16 skyshards.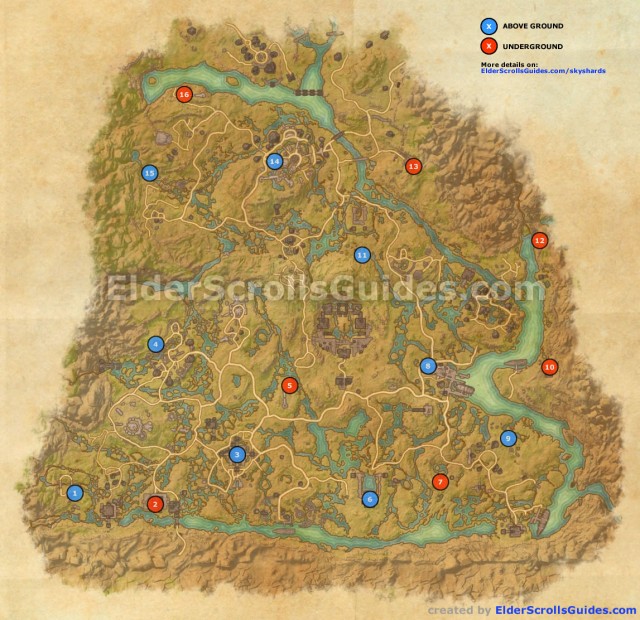 We have all 16 skyshards in Shadowfen marked on the map above, but if you still can't quite locate some of them hopefully these guidelines will help:
After Xal Ithix, through a cave at the base of a shrine.
Within Chid-Moska Ruins solo dungeon.
Top of the temple in Hissmir.
Second floor of the ruined tower.
Enter Gandranen Ruins public dungeon, the skyshard is very near the entrance.
Side of a ziggurat.
In Onkobra Kwama Mine solo dungeon, in the eastern cave.
In pirate settlement Alten Corimont, bow of the north boat.
Middle of a small building, easily seen once you're nearby.
Inside Atanaz Ruins solo dungeon, in the second large room.
Easily spotted.
Inside Broken Tusk solo dungeon in the second room.
Inside Sanguine's Demesne public dungeon, near the exit.
On top of Mages Guild building.
Base of the second waterfall.
Inside Shrine of the Black Maw solo dungeon.
If you have any questions or need further assistance don't hesitate to ask below.