There are 7 lost treasures in Bangkorai zone, 6 normal ones and 1 from Collector's Edition of the game. Bangkorai treasure map locations are indicated on the map below: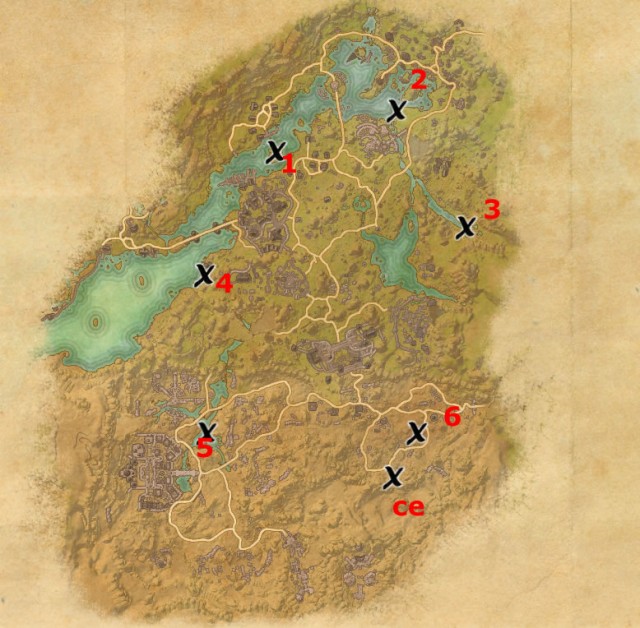 For more detailed instructions and exact coordinates on how to find each treasure see below:
Treasure Map I – 44×28 – North of Evermore at the center of Blighted Isle
Treasure Map II – 62×21 – West of Troll's Toothpick Wayshrine. Between a huge stone and tree near the coast.
Treasure Map III – 72×38 – Found in Viridian Hideaway between two waterfalls.
Treasure Map IV – 32×46 – Southwest of Evermore. Near Strastnoc's Landing on the coast next to a small stone
Treasure Map V – 33×70 – South of Nilata Ruins Wayshrine, in front of a tall tree on a small island.
Treasure Map VI – 64×70 – Southeast of Old Tower Wayshrine.
Collector's Edition Map – 61×77 – Southeast of Old Tower Wayshrine.