Coldharbour is a Veteran zone containing 16 skyshards. We have included a map of Coldharbour below including locations of all skyshards. Indicated with red circle are skyshards found underground (dungeons, caves, etc.), and marked with blue circles are skyshards which are outside.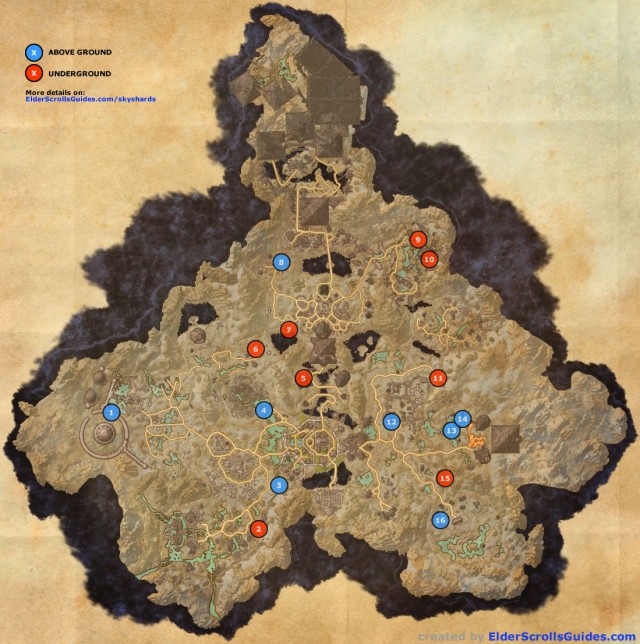 Below are a few tips and general info you can refer to if you have trouble locating any of the skyshards in Coldharbour:
On water close to northern wall of The Lightless Oublietter, between the wall and a tall rock.
First large room inside The Grotto of Depravity solo dungeon.
Outside, easy to find.
Bottom of the waterfall.
Inside West Portal watchtower.
Last room inside Aba-Loria solo dungeon.
Last room in Mal Sorra's Tomb dungeon.
Outdoors, inside the ruins.
Middle of the largest frozen pond in The Wailing Maw solo dungeon. Tricky to spot due to bright ice.
On water after you exit Coral Tower Tunnel.
Second floor (near boss) inside Cave of Trophies solo dungeon.
Wrecked stone wall close to tall stone towers.
In the middle of the lake.
Inside Village of the Lost public dungeon.
Vault of Haman Forgefire dungeon, near the boss.
Outside, in a burned house.