Map below contains all spawn locations for old warriors required for "One Last Brawl" achievement in Wrothgar: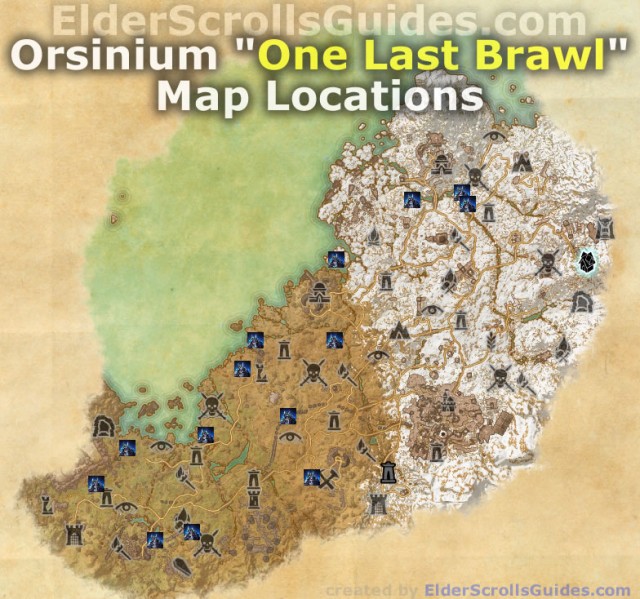 One Last Brawl achievement is awarded for defeating 5 old warriors. They spawn randomly on any of the indicated map locations in Wrothgar zone.
Mercenary Veteran coordinates:
32.60×67.43
20.76×69.48 (above tunnel)
25.09×83.34
16.10×74.83
45.17×64.65
71.39×30.78
40.19×53.18
38.16×57.47
Warriors required for One Last Brawl are initially not hostile, but will challenge you to fight them. Defeating five of them will grant you the "One Last Brawl" achievement and 10 achievement points.
More Wrothgar maps: