There are 6 lost treasures in Khenarthi's Roost zone, 4 normal ones and 2 from Collector's Edition of the game. Khenarthi's Roost treasure map locations are indicated on the map below: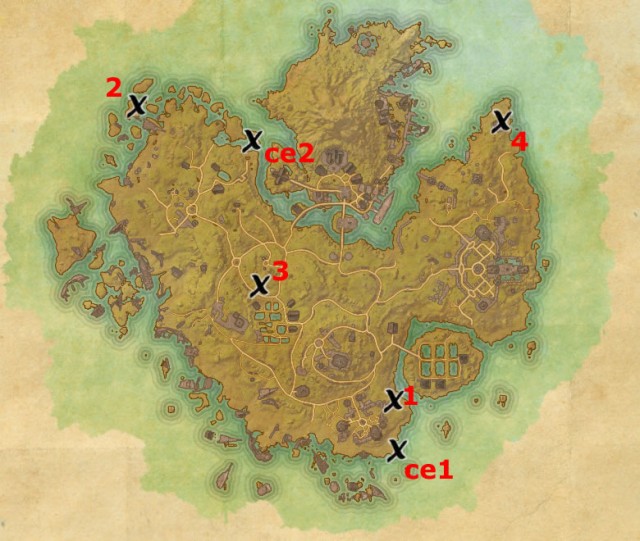 For more detailed instructions and exact map coordinates on how to find each Khenarthi's Roost treasure see below:
Treasure Map I – 63×77 – Southeast of Temple of the Crescent Moons.
Treasure Map II – 22×32 – By the beach, west of WIndcatcher Plantation.
Treasure Map III – 41×59 – Northwest from Khenarthi's Roost Wayshrine, hidden on a small hill behind the house in Laughing Moons Plantation.
Treasure Map IV – 79×35 – Near Rid-Thar's Solace.
Collector's Edition Map I – 62×84 – Southeast from Eagle's Strand, on the beach.
Collector's Edition Map II – 40×37 – Northwest of Mistral, near a camp, in a small island.