There are 3 lost treasures in Stros M'Kai zone, 2 normal ones and 1 from Collector's Edition of the game. Stros M'Kai treasure map locations are indicated on the map below: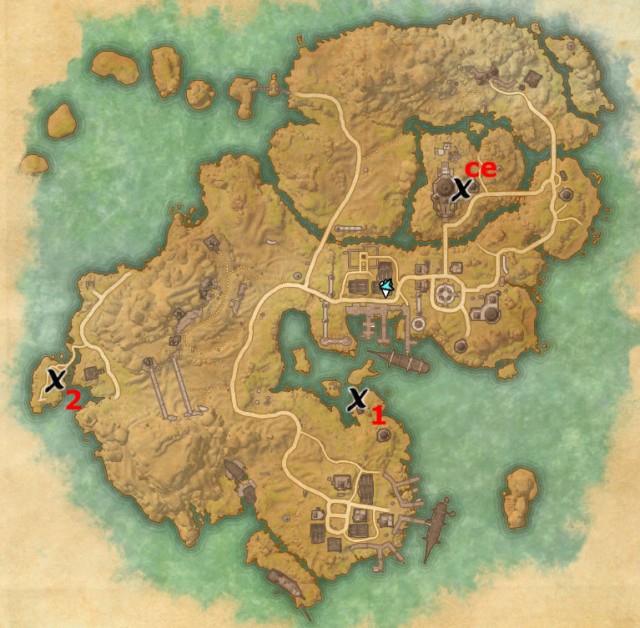 For more detailed instructions and exact map coordinates on how to find each Stros M'Kai treasure see below:
Treasure Map I – 54×63 – South from Saintsport Wayshrine near the lighthouse.
Treasure Map II – 10×62 – Southwest from Port Hunding Wayshrine at the center of a small island.
Collector's Edition Map – 70×32 – North from Percolating Mire Wayshrine at the base of a huge tree.