There are two regular treasure maps in Galen & Y'ffelon zone.
Galen & Y'ffelon island treasure map locations are indicated on the map below: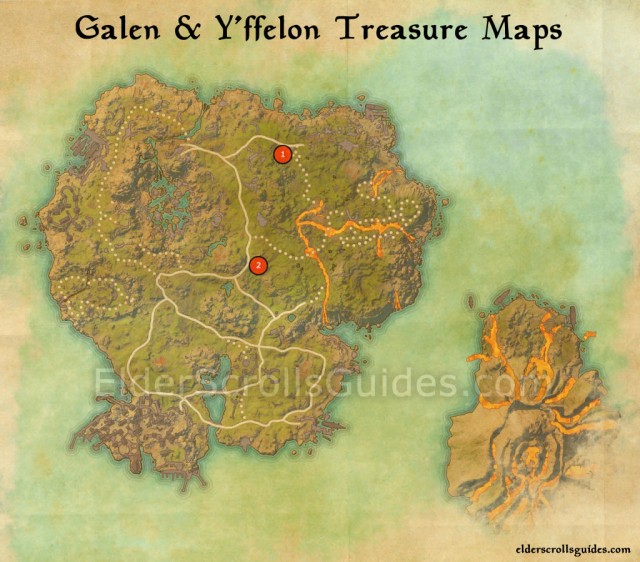 Feel free to drop us a comment below in case you find any incorrect information or want to help others with more detailed instructions on finding these treasure maps!
See also: Galen & Y'ffelon skyshards map.