Following the announcement of the game last year every single Elder Scrolls fan (and there's plenty of us) is eagerly awaiting for all sorts of juicy details about the game, and today we definitely have one worthy of your attention. Bethesda has officially started accepting sign-ups for beta testing!
You can find the beta signup form on the official website here. Your will need to provide your personal details, potential guild information, Elder Scrolls and other MMORPGs you have played before, your play-style, your preferred in-game activities (crafting, PvP, PvE, role playing, lore, …), and of course your DxDiag file. If you're not familiar with the latter don't worry as a short guide is provided on the website.
The more information your provide on the sign-up page the higher your chances are of getting into the beta testing, so I recommend you dazzle them with your gaming experience. Chances are there will be hundreds of thousands of beta applications and only a few thousand of them will get into the game.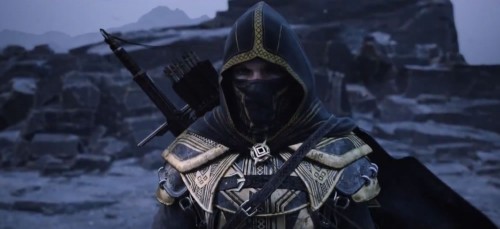 To celebrate the announcement Bethesda also released a mind-blowing cinematic trailer called "The Alliances". If that doesn't get your blood pumping then I don't know what will.
What do you think of the trailer? Post in the comment below, we'd love to hear your thoughts. Also, have you signed up for the beta or will you patiently wait for the game to be more complete?