There are 3 lost treasures in Betnikh zone, 2 normal ones and 1 from Collector's Edition of the game. Betnikh treasure map locations are indicated on the map below: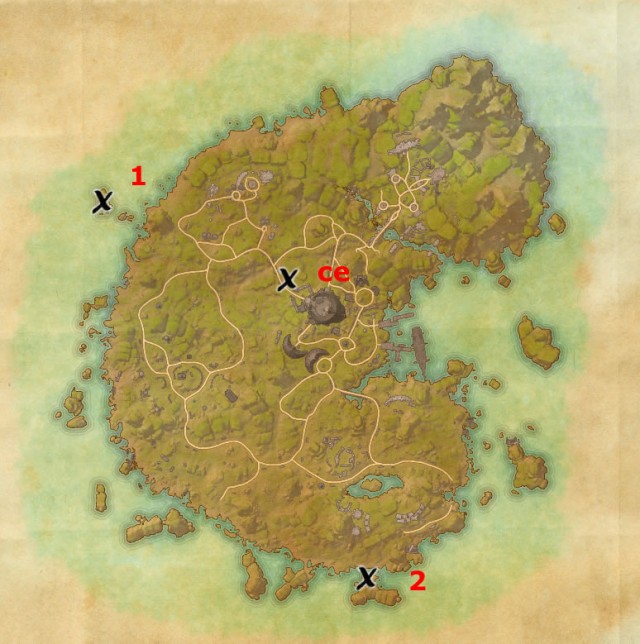 For more detailed instructions and exact map coordinates on how to find each Betnikh treasure see below:
Treasure Map I – 17×31 – On the northwest end of Eyearata island.
Treasure Map II – 58×88 – South of Carved Hills Wayshrine, on a small island.
Collector's Edition Map – 46×43 – Main entrance of StoneTooth Crafting Stations. Left from the gates behind the large tree.