There are 3 lost treasures in Bal Foyen zone, 2 normal ones and 1 from Collector's Edition of the game. Bal Foyen treasure map locations are indicated on the map below: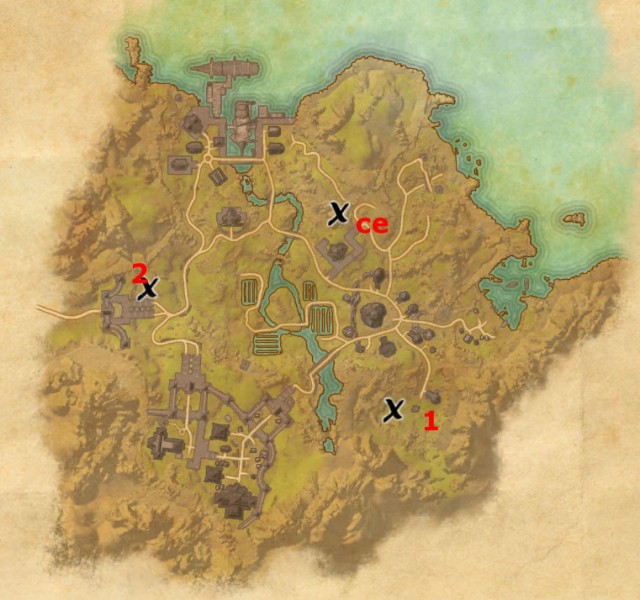 For more detailed instructions and exact coordinates on how to find each treasure map see below:
Treasure Map I – 59×73 – West from Dhalmora Wayshrine.
Treasure Map II – 21×54 – Davon's Watch, go  up the stairs and turn right.
Collector's Edition Map – 52×42 – next to rabid nix hound.