Reaper's March is an Aldmeri Dominion zone containing 16 skyshards. We have included a map of Reaper's March below which includes exact locations of all skyshards. Marked with red circles are indoor skyshards and marked with blue circles are outdoor ones.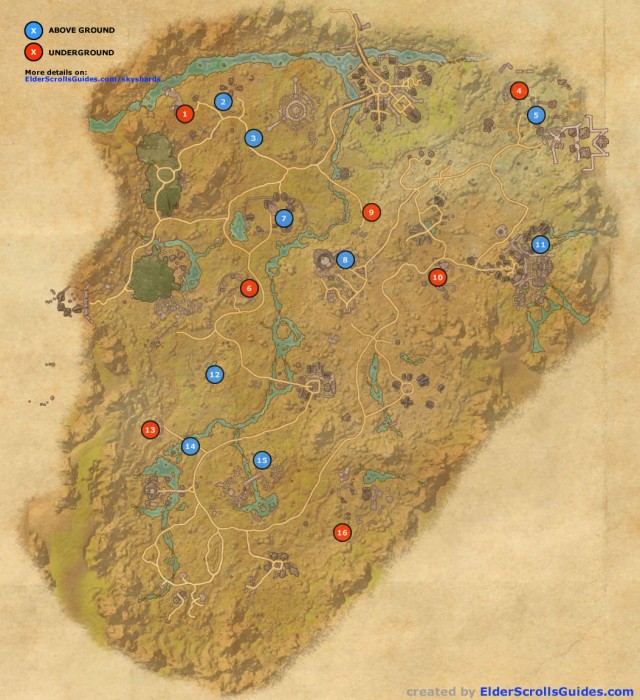 If you don't mind further spoiler and need additional assistance finding the collectibles, here's a few short notes:
Inside The Vile Manse public dungeon.
Outside, easy to see.
Outside, easily noticed even from distance.
Inside Fardir's Folly solo dungeon, before the first stairs.
Outdoors, easy to notice.
Inside Thibaut's Cairn solo dungeon.
Behind a ruined temple.
East of Hizzrini Arena.
Middle of the largest room inside Kuna's Delve solo dungeon.
Southeast room of Jode's Light solo dungeon.
Second floor balcony of Mages Guild (you'll need "The Fires of Dune" quest).
High ground in southern part of Arbordawn camp.
First room in solo dungeon Claw's Strike.
Inside a small camp next to a bridge.
Top of a cliff.
Inside Weeping Wind Cave solo dungeon, in the first room.