Malabal Tor is an Aldmeri Dominion zone for players level 32-37, and like most zones it contains 16 skyshards. We have included a map of Malabal Tor below, including exact locations of indoor (red) and outdoor (blue) skyshards.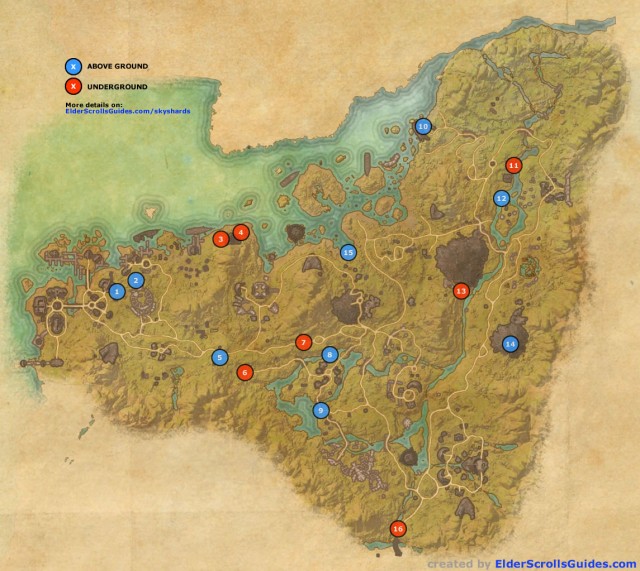 A bit more detailed notes to help you locate every skyshard in Malabal Tor:
Head to Illayas Ruins.
Outdoors in Iliyas Ruins, easy to see.
Inside Dead Man's Drop solo dungeon before the exit.
Inside Crimson Cove public dungeon.
Outdoors, very easy to see.
Northeast room in Tomb of the Apostates solo dungeon.
First room in Hoarvor Pit solo dungeon.
Northern shore of the river.
Next to a larger wooden bridge.
Middle of the large cliff, outside.
First room inside Black Vine Ruins public dungeon.
Western river bank.
Right as you enter Roots of Silvenar solo dungeon.
If you approach from the south you won't miss it.
Next to a mammoth farm in Vulkwasten.
Northwest room inside Shael Ruins solo dungeon.