There are 7 lost treasures in Coldharbour zone, 6 normal ones and 1 from Collector's Edition of the game. Coldharbour treasure map locations are indicated on the map below: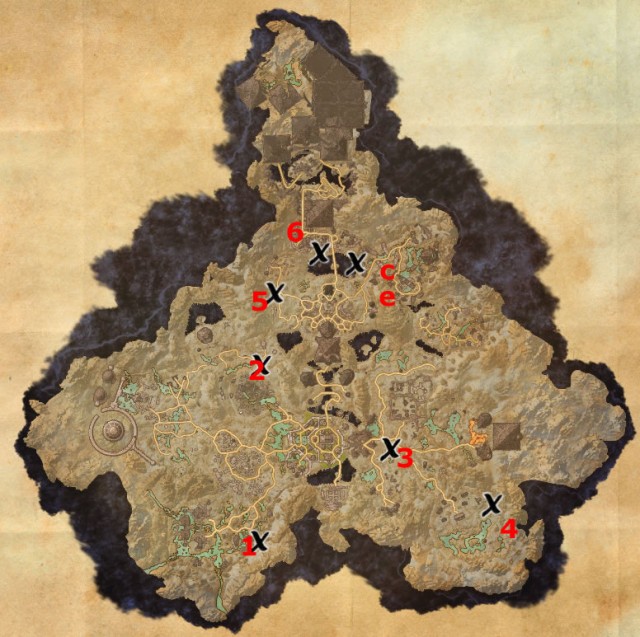 For more detailed instructions and exact map coordinates on how to find each Coldharbour treasure see below:
Treasure Map I – 41×83 – East of Haj Uxith Wayshrine, near Fong of Schemes, next to a stone gate.
Treasure Map II – 41×57 – South from Forsaken Village, near a house.
Treasure Map III – 45×52 – Head east of The Hollow City, find a small hill with a ruined house on top. Next to a bookshelf inside the house.
Treasure Map IV – 76×77 – Eastern Everfull Flagon, east of a windmill, next to a large tree similar to the map.
Treasure Map V – 44×46 – South of The Manor of Revelry, close to wrecked stone pillar and a standing lion statue.
Treasure Map VI – 50×40 – Northwest from Reaver Citadel Wayshrine and East from The Reaver Citadel.
Collector's Edition Map – 55×42 – East of Reaver Citadel Wayshrine and south of Survivor's Camp, below a large wrecked ship.