There are 7 lost treasures in Glenumbra zone, 6 normal ones and 1 from Collector's Edition of ESO. Glenumbra treasure map locations are indicated on the map below: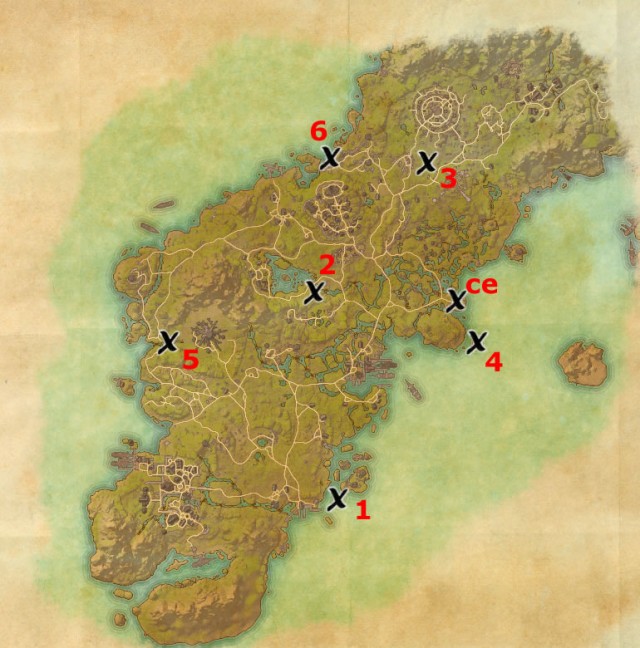 For more detailed instructions and exact map coordinates on how to find each Glenumbra treasure see below:
Treasure Map I – 53×76 – South of Dourston Isle, on a small island between two rocks behind the tree.
Treasure Map II – 49×46 – South from Eagle's Brook Wayshrine, across a bridge between rocks on the left.
Treasure Map III – 65×26 – Left to the exit of Lion Guard Redoubt camp, next to the rock cliff.
Treasure Map IV – 74×53 – Start from Aldcroft Wayshrine and walk towards Mines of Khuras solo dungeon, there is a small island across form the dungeon. It is behind the huge rock on the island.
Treasure Map V – 28×53 – South from the Farwatch Wayshrine, follow the river upstream to a house, behind a huge stump.
Treasure Map VI – 52×26– West from the Lion Guard Redoubt Wayshrine, go towards Balefire Island, near the rock cliffs next to a shipwreck.
Collector's Edition Map – 71×47 – South from Hag Fen Wayshrine, near tower under the gargoyle statue.