There are 7 lost treasures in Grahtwood zone, 6 normal ones and 1 from Collector's Edition of the game. Grahtwood treasure map locations are indicated on the map below: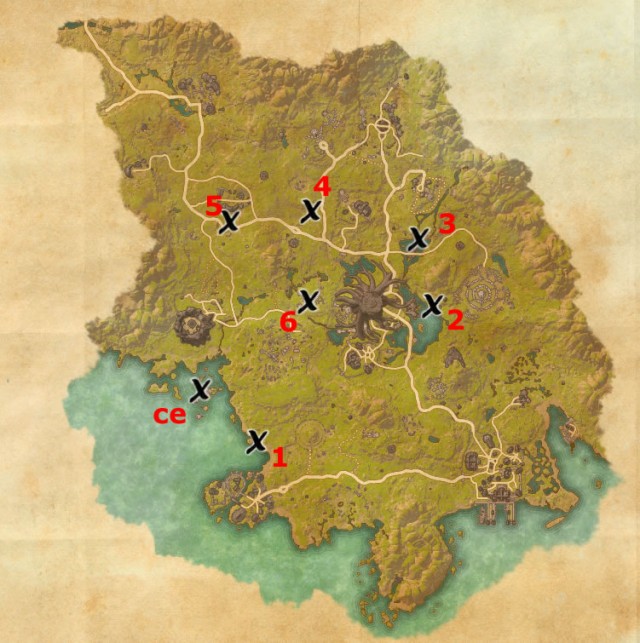 For more detailed instructions and exact map coordinates on how to find each Grahtwood treasure see below:
Treasure Map I – 40×67 – North of Gray Mire Wayshrine.
Treasure Map II – 65×48 – Northwest of Ossuary Wayshrine.
Treasure Map III – 63×38 – North of Elden Root Temple Wayshrine.
Treasure Map IV – 48×34 – Head south easth of the "Poacher Camp" rare mob boss, and down the small cliff. It is before the roads and not near water.
Treasure Map V – 35×36 – North from Gil-Var-Delle Wayshrine, across the graveyard, at the base of a huge rock.
Treasure Map VI – 47×47 – Northwest of Elder Root, before Burroot Kwama Mine, next to the wall of the center of the ruin.
Collector's Edition Map – 31×60 – On an isle, far west of Elden Root.