There are 7 lost treasures in Rivenspire zone, 6 normal ones and 1 from Collector's Edition of the game. Rivenspire treasure map locations are indicated on the map below: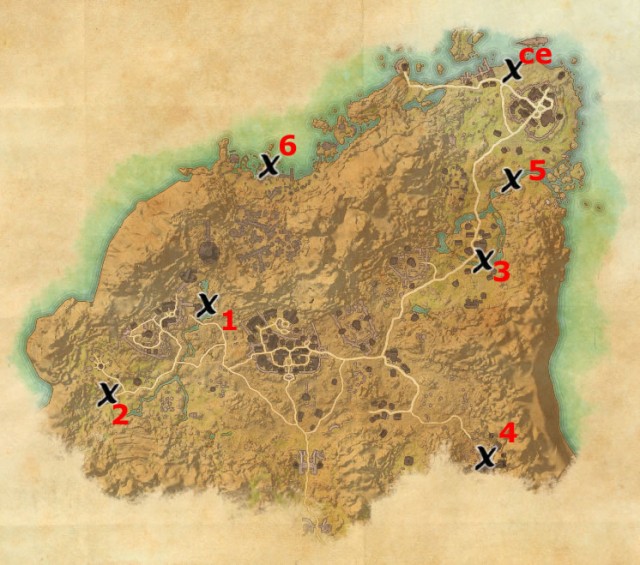 For more detailed instructions and exact map coordinates on how to find each Rivenspire treasure see below:
Treasure Map I – 33×51 – East from Crestshade Wayshrine, near rock cliffs and waterfall, next to a tree.
Treasure Map II – 18×63 – West from Tamrith Camp Wayshrine, near Aesar's Web.
Treasure Map III – 72×44 – Located just above the small falls in Fell's Run
Treasure Map IV – 72×72 – Can be found in the south-east area of Rivenspire by the dungeon Crypt of Hearts entrance, when looking at the entrance its just to the left a bit, by a pillar.
Treasure Map V – 77×31 – East of Boralis Wayshrine near the spring of the river.
Treasure Map VI – 41×30 – Northwest of Staging Grounds Wayshrine, hidden behind the stone arch gate on the way to Erokii Ruins.
Collector's Edition Map – 76×17 – Northeast of Northpoint Wayshrine, near rocks on the beach.