Below is our map containing all 16 skyshards in Stonefalls (level 5-15, Ebonheart Pact) and their exact locations.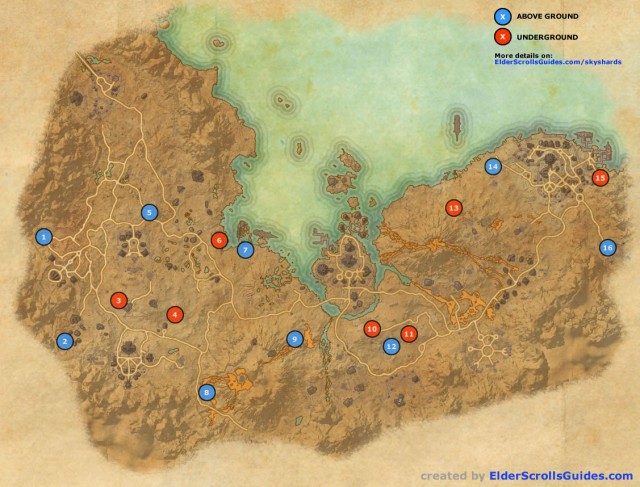 Behind the entrance to Fungal Grotto group dungeon.
On a hillside behind a plantation.
Inside Sheogorath's Tongue dungeon.
Inside Softloam Cavern.
Outside, high above Lukiul Uxith.
Near the end of Hightide Hollows dungeon.
Next to a statue on a cliff.
Next to lava.
On a small dirt patch in lava.
Inside Mephala's Nest dungeon.
Bottom floor inside Emberflint Mine dungeon.
Outside, easy to spot.
Inside Inner Sea Armature dungeon in a corner.
Outside.
Inside Crow's Wood public dungeon.
Outside.
I hope these short descriptions helped a bit, if you need any additional help don't hesitate to ask in the comments below!