The Rift is an Ebonheart Pact zone containing a total of 16 skyshards. Indicated with blue numbers are outdoor skyshards, and indicated with red are indoor ones.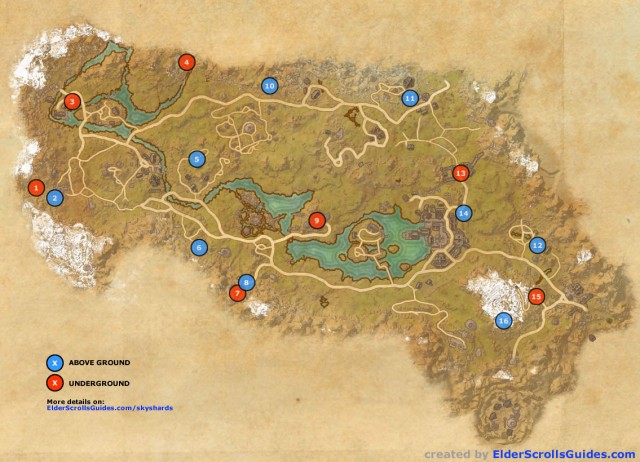 For more detailed instructions on finding each skyshard see below:
Inside Lion's Den public dungeon.
Outside, easy to notice.
Inside Shroud Hearth Barrow public dungeon, in boss room.
Largest room in Snapleg Cave public dungeon.
Outside, very easy to see.
Base of the cliff.
Inside Avanchnzel public dungeon, in the first room.
Take a right just before Avanchnzel public dungeon.
Boss room in Faldar's Tooth public dungeon.
Outside, behind some trees.
Cliff above Shor's Stone.
Outside.
In Fort Greenwall public dungeon.
Take the road north from Riften.
Inside Broken Helm Hollow public dungeon, first room.
Follow "A walk above the clouds" quest, skyshard is after you exit the dungeon.