Imperial City zone contains 7 skyshards, and the map below indicates their locations.
Indicated with blue numbers are outdoor skyshards, and indicated with red are indoor ones.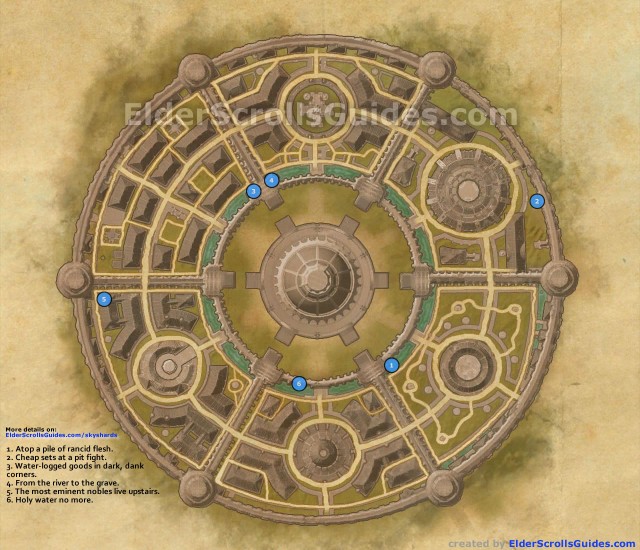 All skyshards in Imperial City are very easy to locate:
Atop a pile of rancid flesh.
Cheap sets at a pit fight.
Water-logged goods in dark, dank corners.
From the river to the grave.
The most eminent nobles live upstairs.
Holy water no more.
Note: these first 6 skyshards are found in Imperial City, but there are 7 more in Imperial City Sewers! See our Imperial City Sewers skyshards map to find next seven, or read our Imperial City Guide for more information about this area.