Greenshade is an Aldmeri Dominion zone for levels 24-32 containing 16 skyshards. We have included a map of Greenshade below: marked with blue are outdoor skyshards, and marked with red are indoor ones.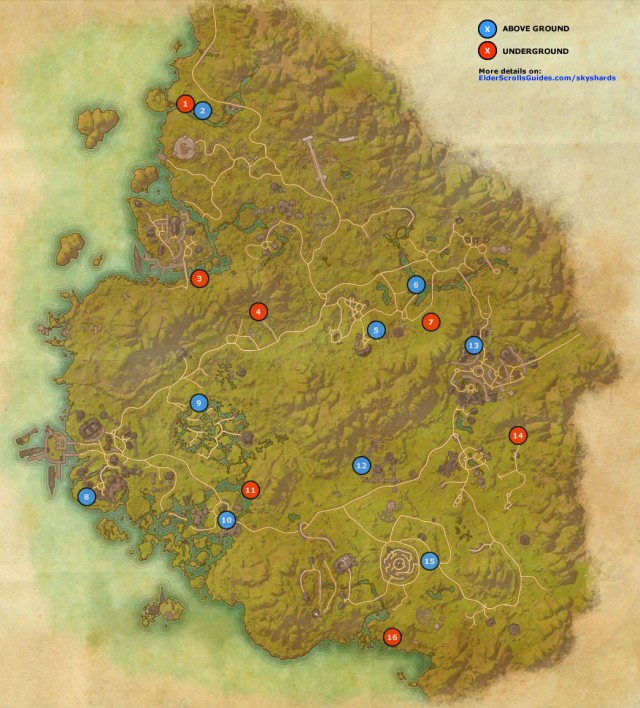 If you can't locate certain skyshards, here's a few hints that might help:
Inside Barrow Trench public dungeon, take the very first left turn.
Outside the entrance to Barrow Trench dungeon.
Second floor of The Underroot solo dungeon.
Inside Rulanyil's Fall public dungeon.
On top of a tall tower.
River bank.
Harridan's Lair solo dungeon.
Outside, easy to see once you're nearby.
Stashed between two large rocks.
Below the bridge.
Inside Naril Nagaia public dungeon.
Behind a tree in Shadows Crawl Keep.
Second floor balcony of Mages Guild.
Inside Gurzag's Mine solo dungeon.
East of the maze up a small hill.
Last room in Carac Dena solo dungeon.