There are only 2 lost treasures in Gold Coast zone. Gold Coast treasure map locations are indicated on the map below: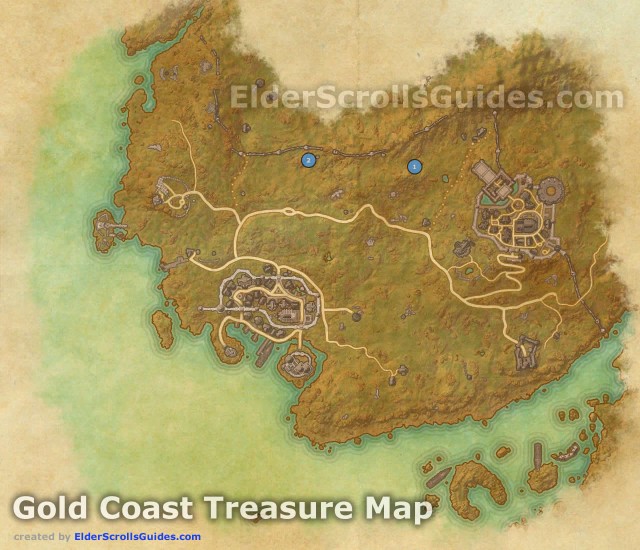 You can click the map to view a larger resolution.
For more detailed instructions and exact map coordinates on how to find each Gold Coast treasure see below:
Gold Coast Treasure Map I – 64.43 32.92 – Between Dark Brotherhood Sanctuary and Marja's Mill.
Gold Coast Treasure Map II – 48.8×32.1 – West of Dark Brotherhood Sanctuary, near Varen's Wall.
If you know more exact map coordinates or have more detailed info about Gold Coast treasure maps please help us in the comments below. Thank you!