Map with exact locations of all 16 skyshards in Glenumbra, level 5-15 zone for Daggerfall Covenant players.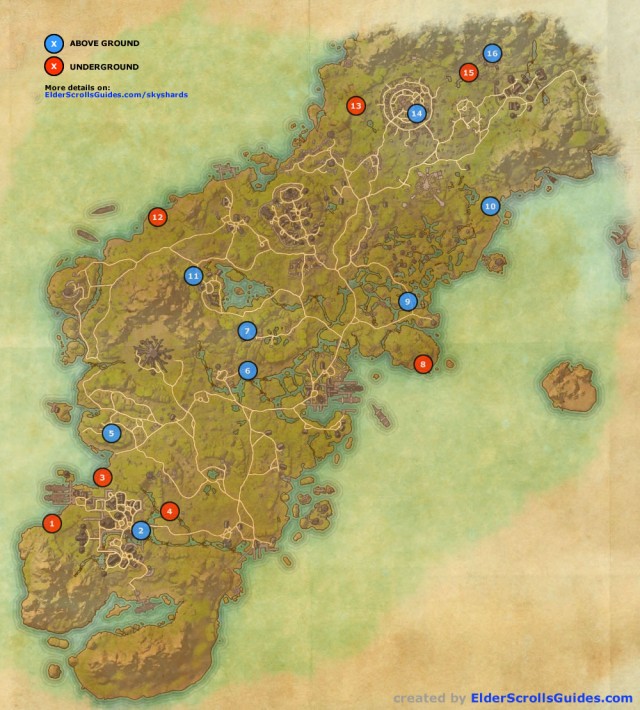 Indicated with blue icons are skyshards you can find above ground, and marked red are locations of underground ones. The ones above ground are usually very easy to find as soon as you approach them, but for more help read out short tips below:
Inside Bad Man Hallows public dungeon.
Outside near eastern gates.
Inside a dungeon.
Near the end of Ilessen Tower dungeon.
Outside, easy to spot.
Outside.
Outside.
Inside Mines of Khuras dungeons.
Bottom of the bridge.
Outside near some large rocks.
Outside.
Inside Enduum dungeon behind a wall.
Inside Ebon Crypts.
Outside.
Inside Cryptwatch next to a tent.
Above Crosswych mine.
Don't forget to look for skyshard's glow and you'll have no trouble finding any of them with our maps. If you still need additional help, be sure to ask in the comments below.