Grahtwood is an Aldmeri Dominion zone for levels 16-23, containing a total of 16 skyshards. Below is a Grahtwood map with outdoor skyshards indicated in blue and indoor ones in red.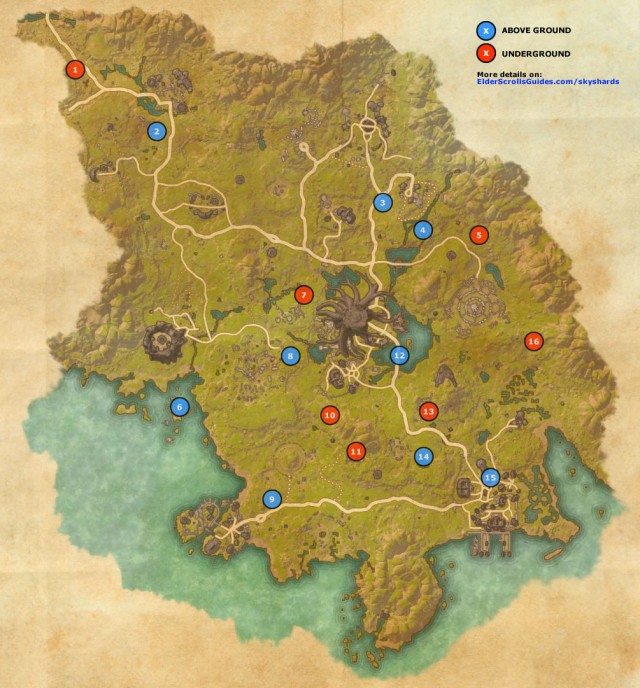 If you're having trouble locating any of the skyshards in Grahtwood you can take a look below for some hints:
Inside Wormroot Depths public dungeon, down the first stairs.
Wooden platform near the entrance to Abandoned Iron Mine.
Outside, very easy to spot.
On top of the waterfall.
In Vinedeath Cave public dungeon.
Middle of the small island.
Largest room in Burroot Kwama Mine public dungen.
Outdoors, easy to locate.
Close the the main road, hidden behind tall boulders.
Last room in Mobar Mine public dungeon.
Last room behind a stone statue in Ne Salas public dungeon.
On a small island.
Root Sunger Ruins public dungeon.
Small pond, easy to spot.
Inside Haven settlement next to some barrels.
Inside Scuttle Pit public dungeon.
Have any questions or need additional help — ask in the comments section below!