There are 7 lost treasures in Malabal Tor zone, 6 normal ones and 1 from Collector's Edition of the game. Malabal Tor treasure map locations are indicated on the map below: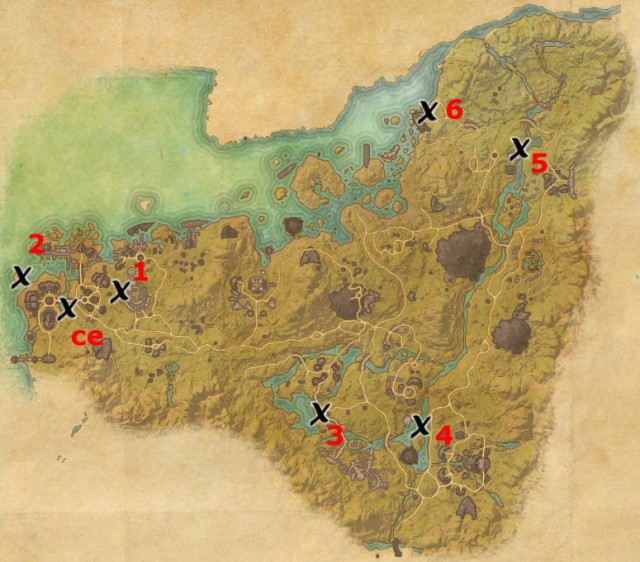 For more detailed instructions and exact map coordinates on how to find each Malabal Tor treasure see below:
Treasure Map I – 19×50 – Northwest from Ilayas Ruins Wayshrine, right to the skyshard near the ruins.
Treasure Map II – 5×48 – West of Velyn Harbor, on the small island.
Treasure Map III – 50×69 – Southwest from Bloodtoil Wayshrine, look for a narrow path between two big trees on the way to Bone Grappler's Nest.
Treasure Map IV – 66×70 – From Bloodtoil Wayshrine head southeast towards Belarata ruins. Treasure is on a small island across from Belarata.
Treasure Map V – 80×28 – East from Wilding Vale Wayshire, near the river bank.
Treasure Map VI – 67×23 – Near the Windshriek Strand World Boss.
Collector's Edition Map – 12×53 – In Velyn Harbor, head to the long bridge connecting the left part of town to the right. The chest is located on the southern side of the land.