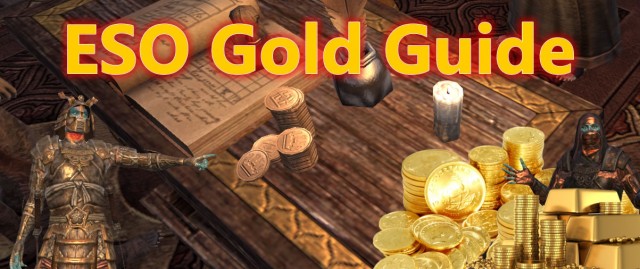 Gold in Elder Scrolls Online is often easy to come by, but it's even easier to spend. Equipment upgrades, motif pages, house furnishing, storage chests, bank and character inventory upgrades, mount training — these are just some of the ways to spend your gold.
More importantly, you can trade gold for Crowns, meaning you can use in-game gold to purchase cosmetic items and account upgrades which are normally sold for real money. All of this makes earning gold in this game very attractive.
Nearly everything you do in ESO will give you gold. Fact is, I never played any game where making gold was this easy. But if you want to take your income to the next level, you will need to engage in farming and trading activities. Some are worth doing more than others, and this ESO gold guide will give you some easy ways to earn it.