Map below contains all Orsinium Patron locations in Wrothgar zone: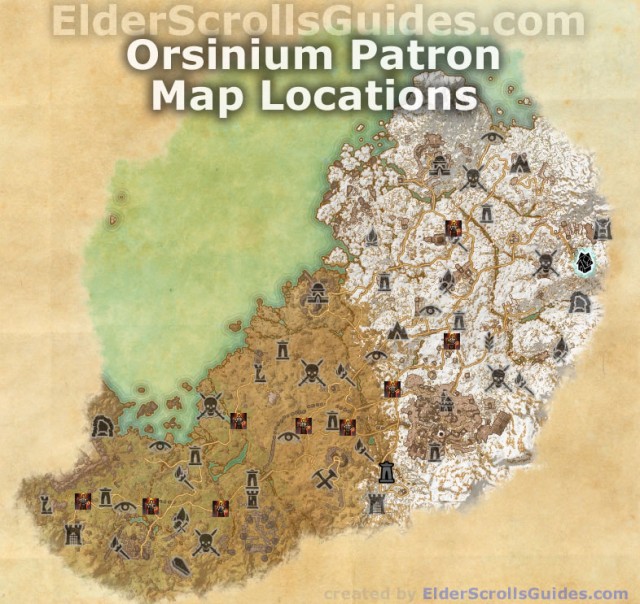 Orsinium Patron is an achievement awarded for donating money to Orsinium City Solicitors found at indicated locations in Wrothgar.
Solicitor coordinates:
54.35×66.31
61.12×60.50
14.23×77.52
35.10×78.74
47.62×66.04
24.56×78.39
37.83×65.30
70.14×53.24
Orsinium City Solicitors are Orc NPCs randomly found on these locations. Completing the Orsinium Patron achievement will require 15 donations. You can donate once per hour.
More Wrothgar maps: