Old Scrolls is a Murkmire daily quest causing issues for many players. You'll be glad to know the location of the third scroll isn't bugged, it's simply very difficult to find.
Screenshots and map below should help you figure out how to find the 3rd Imperial Scroll in Tsofeer Cavern delve in Murkmire: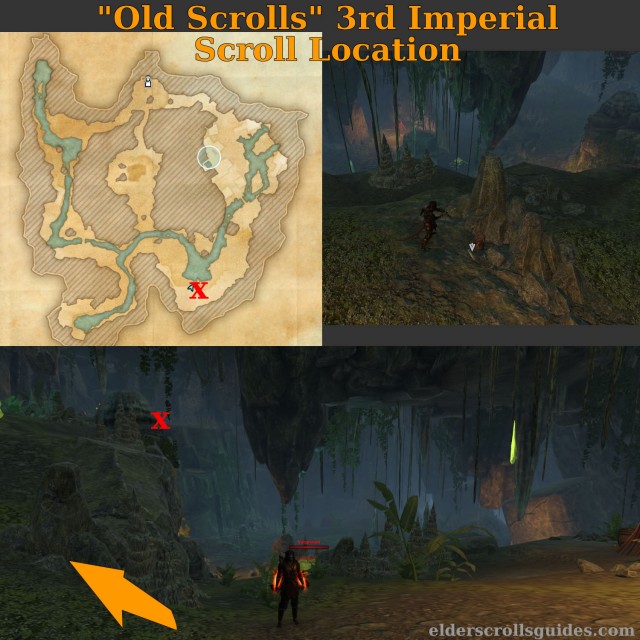 Scroll is on an upper ledge. The path to get to the scroll location is indicated with an arrow. Imperial Scroll location is marked with "X" on screenshot and delve map.
Quest object indicators are often hard to spot in Murkmire, so we hope this helps. Have fun in Black Marsh!
For more quest help see our Q&A category! If you found any of our guides helpful feel free to consider supporting the site with Patreon or Crypto donations. Thank you.