There are 7 lost treasures in The Rift zone, 6 normal ones and 1 from Collector's Edition of the game. The Rift treasure map locations are indicated on the map below: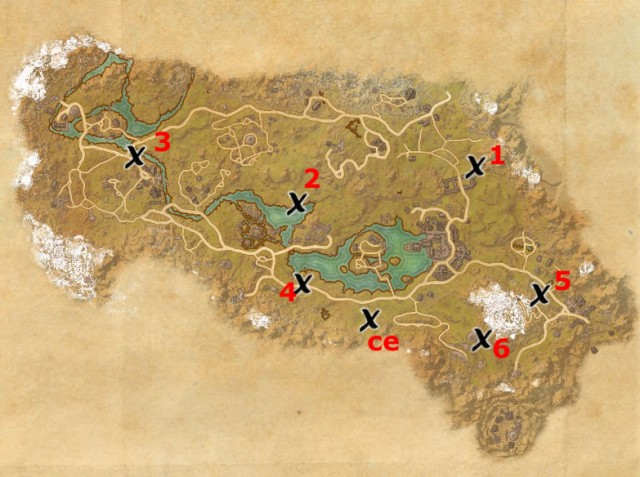 For more detailed instructions and exact map coordinates on how to find each Rift treasure see below:
Treasure Map I – 74×38 – Head northeast from Riften Wayshrine hidden behind white-bark tree.
Treasure Map II – 47×44 – On the shore of a lake next to a white-bark tree and wooden carts.
Treasure Map III – 23×36 – North from Nimalten Wayshrine towards a bridge, hidden between a rock cliff and tree.
Treasure Map IV – 47×56 – From Honrich Tower Wayshrine towards Trollslayer's Gully, next to a huge tree.
Treasure Map V – 84×57 – Next to a huge waterfall near the Fullhelm Fort Wayshrine.
Treasure Map VI – 75×64 – West from Trolhetta Wayshrine towards a river, next to a circular structure stone.
Collector's Edition Map – 58×61 – From Skald's Retreat Wayshrine head southwest towards Smokefrost Peaks Dolmen. Once you reach the tower, enter inside and look for dirt mound behind a stone pillar.