Eastmarch Lorebooks Map
Eastmarch lorebook locations are marked on the map below: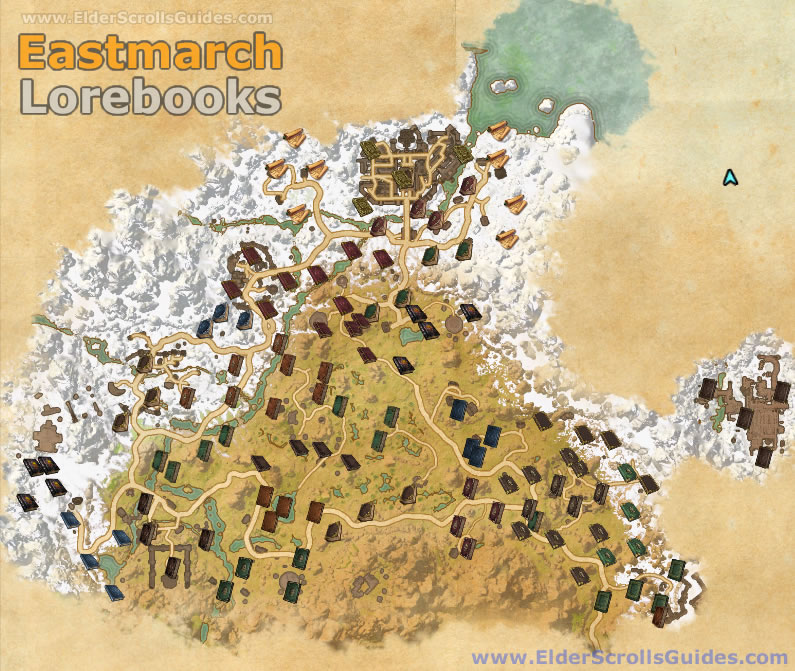 See also: Eastmarch Skyshards, Eastmarch Survey Reports, Eastmarch Lost Treasures.
---
Recent Posts

Popular Guides

Game Info

Skyshard Maps

Survey Report Maps

Lost Treasure Maps:
Feel free to get in touch through our contact form if you want your stream or link featured here!

×

Your stream can be embedded here. Reach new viewers and get views immediately! Contact us for details.

Cheapest ESO Deals

Buy The Elder Scrolls Online game and Crown Points -- cheaper than on official site

guaranteed

!