Below is a map with all survey report map locations in Alik'r Desert.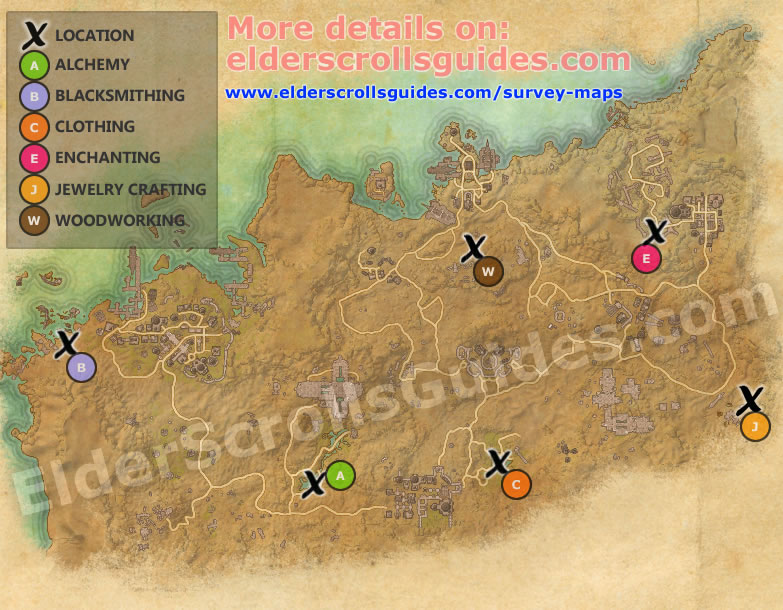 X marks the exact location. "A" indicates Alchemy, "B" for Blacksmithing, "C" for Clothing, "E" for Enchanting, and "W" for Woodworking.
Feel free to share or download our Alik'r Desert survey report map, but please leave the credits up. Thanks!
Additionally if you need exact map coordinates:
Alchemy: 40.33×65.23
Blacksmithing: 09.80×47.95
Clothing: 63.03×62.65
Woodworking: 60.00×36.09
Enchanting: 82.42×34.15
To find out more about crafting writs and survey maps check out our guide here.