Blackwood survey report map locations are indicated on the map below.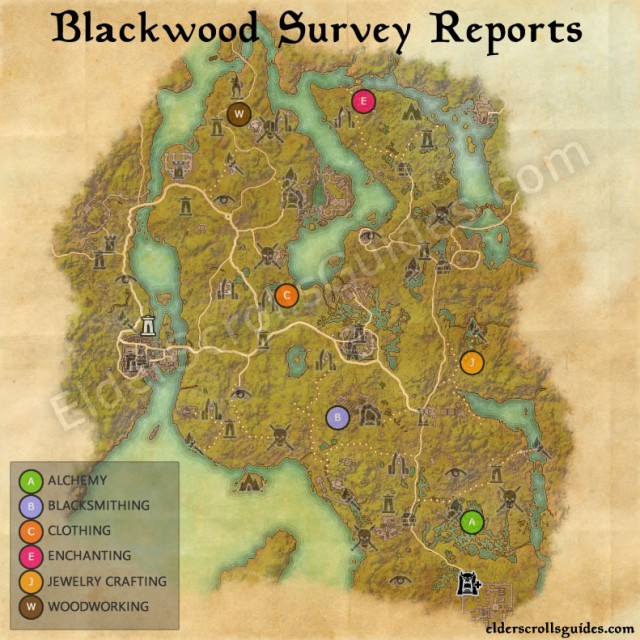 Coordinates:
Alchemy: 73.63 x 80.91
Blacksmithing: 52.02 x 64.99
Clothing: 45.14 x 44.93
Enchanting: 55.81×15.01
Jewelry: 72.35×55.93
Woodworking: 37.28×18.52
Thanks to everyone in the comments for help with finding the locations. Coordinates are approximate because most survey materials are scattered around the areas. In case you notice any errors or inaccuracies feel free to let us know!
To find out more about crafting writs and survey maps check out our guide here.
See also: Blackwood Skyshards, Blackwood Treasure Maps.